Ho. Lee. SHIT.
I'm probably the last person in the world to know about LIL' MARKIE. Consider my life changed.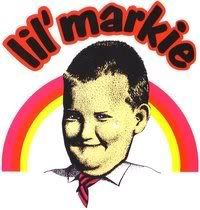 I recently came across a whopping 17 SONG CACHE of some of the most seriously fucked up Jesus-jingles ever recorded. This guy makes LITTLE MARCY sound like ALVIN AND THE CHIPMUNKS. Along with the standard helium-voiced bible school fare, we get extended spoken-word narratives like "STORY OF AN ALCOHOLIC FATHER" and "DIARY OF AN UNBORN CHILD," all of it (in theory) delivered from lips of a pint-sized, god-fearing rugrat. Which is all fine and good, until you find out the songs are REALLY coming out of THIS GUY,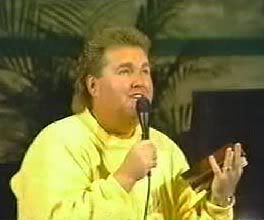 who looks like something that lives under a bridge and eats goats.
If you've got time (and nerves of steel), follow this link:
http://blog.wfmu.org/freeform/2005/10/the_secret_of_l.html
Scroll down about halfway to find a list of MP3s. I'd wish you all HAPPY LISTENING, but I have a feeling more than a few of you will emerge from this experience with your nerves severely rattled...