I have no idea who THIS woman is...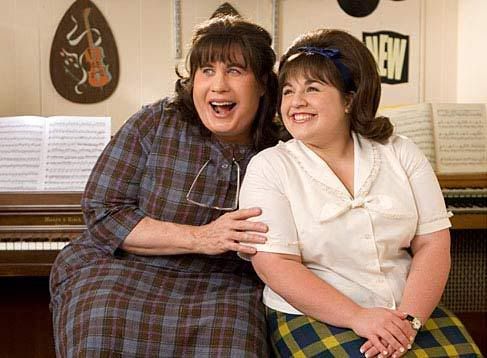 ... but someone needs to put her out of my misery, and QUICK!
I hate that the critical hype surrounding this upcoming trainwreck regards the original film as some type of "flawed masterpiece" that Travolta-in-a-fat-suit will somehow improve upon... The least they could do is coax Pia Zadora out of hiding to make some kind of walk-on cameo for credibility's sake, but something tells me THIS version of Hairspray will be largely bereft of freaky-beatnicks, which is a sad, sad statement indeed, because I'm sure Pia could use the work... WIth any luck, this film will fade from the public consciousness with the swiftness of last year's ill-advised Black Christmas re-make. If not, I may just be down at the theater on opening night, stabbing motherfuckers in the neck for the betterment of humanity. So help me god.
You might say: Mr. Manilow, how might we combat the problems of horrendous taste in our popular culture? To you, the concerned reader, I offer THIS videos: