scary_manilow
In the midst of fourteen straight days of work (which, between two jobs, grants me precious little time of my own), I find myself clinging to fleeting moments of inspiration to help me maintain some sembelence of sanity. Today, I was granted three such moments...
I received THIS in the mail, which I am incredibly excited about:
I stole the neighbor's paper and saw THIS on the comics page: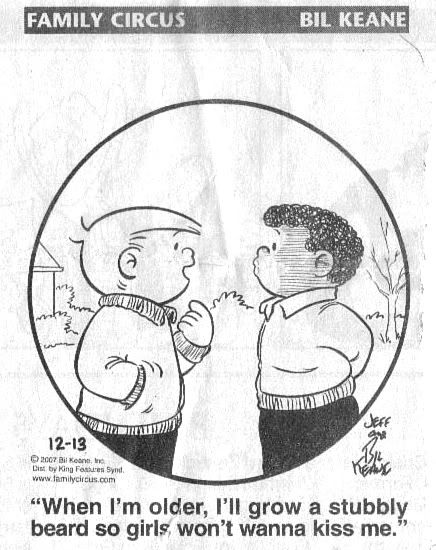 I witnessed the aftermath of THIS on my way to Job Number One:
What did I do to deserve such a fun day?