scary_manilow
Why send your leftover holiday cash to some worthless charity? Dig deep into your hearts and wallets and donate to a truly worthwhile cause-- by making all of my X-mess dreams come true!
Here's what I need to complete my list:
1.SOCK GARTERS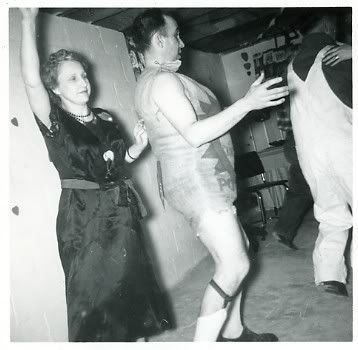 I like to refer to my new fashion aesthetic as "Dangerous Dandy." I enjoy being able to pull off my scarf and gloves the moment I walk through the door, wad them into a jaunty pile, and toss them into the bowels of my upturned top hat. If only I had a slicked-back manservant to accept my coat with a nod of curt indifference, the entire ensemble would be complete... Except for one key unmentionable: SOCK GARTERS. Suspenders and flouncy ties are all well and good, I suppose, but nothing quite says "I'm a deservedly pretentious arse" like a pair of elastic sock garters riding your shins. For a while, I considered just having them tattooed on my legs, but then I realized I would also have to get socks tattooed, and once you've gone that far why even bother donning footwear anymore?
2. RAKISH ACCOUTERMENTS
I might also find it helpful to incorporate the following into my new, dashing lifestyle:
3. A CARTOON SANDWICH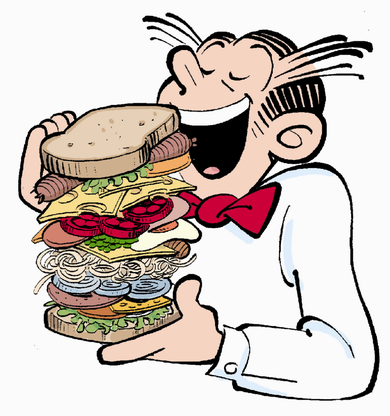 Sandwiches always look much tastier in illustrated form than in real life. Why is that, I wonder? So help me, I intend to find out.
4. A SENSORY DEPRIVATION TANK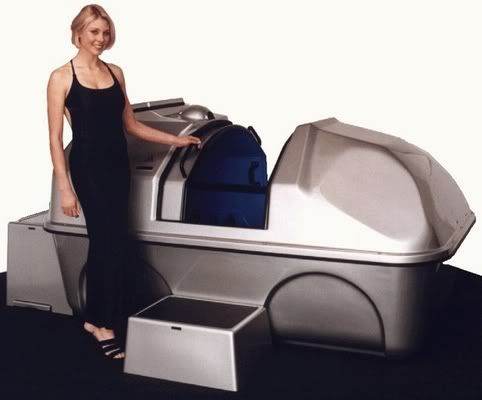 What better way to unwind and dwell upon the greatness that is me? If I could spend up to seventy minutes a day absorbed in the womblike blackness of an isolation chamber, my creative nature would flourish, and as a result, all of humanity could be healed by the omnipotent influence of my artistic genius.
5. A WALL SAFE HIDDEN BEHIND A PAINTING OF MYSELF (OR ONE OF MY MORE DEVIOUS ANCESTORS)
I couldn't find a picture to accompany this request, but Google Image Search for "wall safe" produced this astounding (yet inexplicable) piece of work: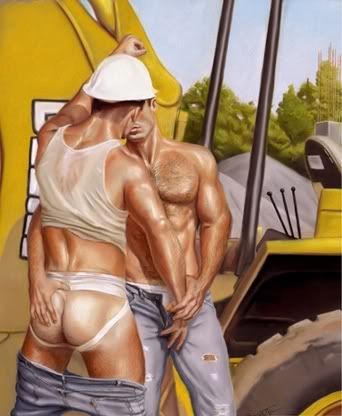 6. THE HEAD OF HUEY LEWIS ON A SILVER PLATE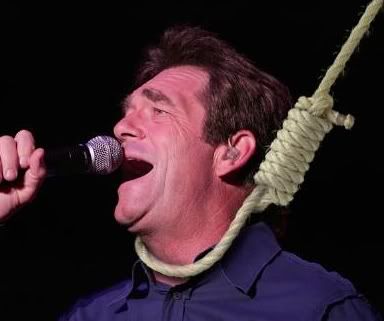 Most of us got over Huey Lewis at an early age. Some of us (myself included) never fell under his spell in the first place. An even smaller percentage of us were born after Huey's reign over the musical charts had come to a screeching halt. Having never been exposed to his particular variety of blues-rock assholery in the first place, they see nothing wrong with the occasional scan of "SPORTS" or "FORE" at top volume in the middle of the day. As you might have guessed, I work with some of these people, and their nonchalant attempts to chip through my crumbling layer of sanity will not be tolerated any longer. If I could only send them a signal-- say, by mounting Sir Lewis's head on a pointed stake outside my workstation-- perhaps these shenanigans would come to an end. I'd hate for this situation to evolve into some kind of headlines-generating shooting spree.