I often like to pretend that I don't believe in hell, that Judeo-Christian concepts of eternal damnation are nothing more than a cleverly designed guilt trip manufactured to shame people into conforming to a desired pattern of control.
Then, I have to spend all day listening to ACE OF BASE, and the idea of Hell comes roaring back to me in spectacular fashion.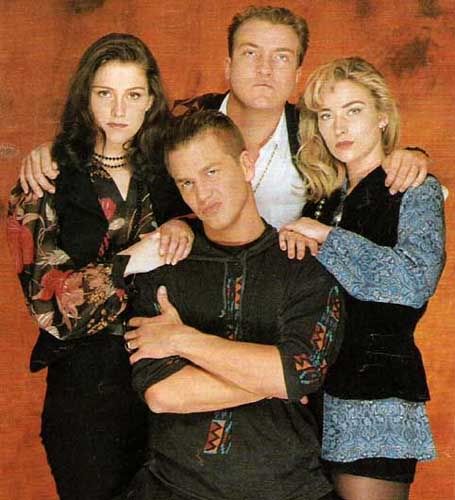 Oh, the humanity. The walls of our humble bakery rattle and pulse with the soul-retarding sounds of Summer and her remarkably poor taste in music. Her locker is stuffed with tapes that she'll throw on the deck to punish us for every perceived slight against her. In addition to ASS OF BASS, we've been subjected to a relentless onslaught of MEREDITH BROOKS, ALANIS MORRISETTE, WILL SMITH, LINKIN PARK, that terrible fucking BANGLES cover of "SEPTEMBER GIRLS," and some really annoying song called "ANGRY JOHNNY" that I had never even heard before she brought it in, but now it stays on a constant loop in my head 240hours a day because the bitch simply will NOT stop fucking playing it. DIEEEEEEE!
Summer, as you all remember, was suffering from a peculiar skin affliction. By peculiar, I mean DISGUSTING. By affliction, I mean SCABIES. After months of refusing to seek treatment, because, in her own words, "I don't want no fuckin' doctor makin' me pay for some shit that I don't even know what's in it," her mother finally broke down and stuffed a tube of skin cream in her christmas stocking. Just in time, too, because there seems to be a pretty good chance that she went and got herself knocked up by the sword-toting, jobless, half-wit she blows in exchange for rent money. She seems to think she'll be a wonderful mother. I think THIS ARTICLE is better than any retort I might present to her:
http://www.theonion.com/content/node/33652
In other news, our computer continues to exist in a persistent vegetative state, but my heroic father will hopefully put an end to that soon. His technological know-how has saved the day on many occasions; I have no reason to doubt my faith in his ability.
Personally, I'm falling to pieces at home without the internet. I still haven't made my awesome post about our trip to DEALEY PLAZA over the holidays, and the longer I sit on it, the more stale it becomes.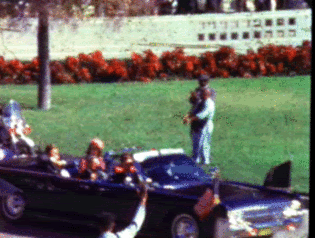 The library is getting ready to kick me off the computer now. I would have gotten more done if their fucking browser didn't crash every thirty seconds. Hope you guys are doing well, I promise to fill your lives with candor and wit as soon as humanly possible. TOODLES!